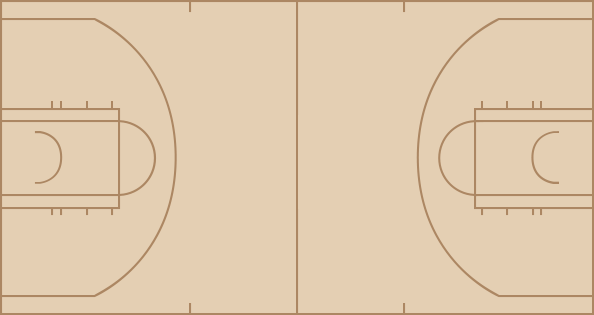 Thunder
time
TEAM
PLAY
SCORE
12:00
Serge Ibaka vs. Kevin Garnett (Kevin Durant gains possession)
0 - 0
11:38
Serge Ibaka makes 18-foot jumper (Russell Westbrook assists)
2 - 0
11:18
Jason Terry makes 26-foot three point jumper (Kevin Garnett assists)
2 - 3
11:00
Kevin Durant misses 20-foot jumper
2 - 3
10:59
Kevin Garnett defensive rebound
2 - 3
10:52
Kevin Garnett makes 18-foot two point shot (Rajon Rondo assists)
2 - 5
10:26
Kevin Durant lost ball turnover (Paul Pierce steals)
2 - 5
10:19
Brandon Bass makes layup (Rajon Rondo assists)
2 - 7
9:51
Kevin Durant makes two point shot
4 - 7
9:40
Paul Pierce misses 25-foot three point jumper
4 - 7
9:38
Russell Westbrook defensive rebound
4 - 7
9:30
Kevin Durant makes 25-foot three point jumper (Russell Westbrook assists)
7 - 7
9:18
Kendrick Perkins personal foul (Jason Terry draws the foul)
7 - 7
9:11
Kevin Garnett makes 10-foot two point shot (Rajon Rondo assists)
7 - 9
8:55
Serge Ibaka misses 20-foot jumper
7 - 9
8:53
Paul Pierce defensive rebound
7 - 9
8:45
Jason Terry misses 26-foot three point jumper
7 - 9
8:45
Serge Ibaka defensive rebound
7 - 9
8:33
Serge Ibaka makes 17-foot jumper (Thabo Sefolosha assists)
9 - 9
8:23
Kevin Garnett misses 19-foot jumper
9 - 9
8:22
Russell Westbrook defensive rebound
9 - 9
8:14
Kendrick Perkins makes 3-foot jumper (Serge Ibaka assists)
11 - 9
8:14
Jason Terry shooting foul (Kendrick Perkins draws the foul)
11 - 9
8:14
Kendrick Perkins makes free throw 1 of 1
12 - 9
7:54
Paul Pierce misses 19-foot step back jumpshot
12 - 9
7:52
Kendrick Perkins defensive rebound
12 - 9
7:28
shot clock turnover
12 - 9
7:09
Thabo Sefolosha personal block (Rajon Rondo draws the foul)
12 - 9
6:56
Paul Pierce makes 16-foot two point shot
12 - 11
6:37
Thabo Sefolosha makes 21-foot jumper (Russell Westbrook assists)
14 - 11
6:30
Thabo Sefolosha personal foul (Jason Terry draws the foul)
14 - 11
6:30
Chris Wilcox enters the game for Kevin Garnett
14 - 11
6:30
Kevin Martin enters the game for Thabo Sefolosha
14 - 11
6:13
Paul Pierce misses 7-foot two point shot
14 - 11
6:13
Russell Westbrook defensive rebound
14 - 11
5:54
Celtics Full timeout
14 - 11
5:50
Kevin Martin misses jumper
14 - 11
5:50
Thunder offensive team rebound
14 - 11
5:50
Paul Pierce loose ball foul (Kevin Durant draws the foul)
14 - 11
5:43
Kevin Martin out of bounds lost ball turnover
14 - 11
5:28
Paul Pierce offensive foul (Russell Westbrook draws the foul)
14 - 11
5:28
Paul Pierce turnover
14 - 11
5:28
Jeff Green enters the game for Paul Pierce
14 - 11
5:15
Russell Westbrook misses layup
14 - 11
5:13
Celtics defensive team rebound
14 - 11
4:54
Brandon Bass misses jumper
14 - 11
4:52
Kevin Durant defensive rebound
14 - 11
4:48
Kevin Martin traveling
14 - 11
4:31
Brandon Bass misses 15-foot jumper
14 - 11
4:31
Kendrick Perkins defensive rebound
14 - 11
4:20
Kendrick Perkins makes layup (Russell Westbrook assists)
16 - 11
4:09
Rajon Rondo lost ball turnover (Kendrick Perkins steals)
16 - 11
4:01
Kevin Durant misses 27-foot three point jumper
16 - 11
4:01
Serge Ibaka offensive rebound
16 - 11
4:00
Serge Ibaka misses layup
16 - 11
3:49
Brandon Bass defensive rebound
16 - 11
3:46
Jeff Green makes two point shot (Rajon Rondo assists)
16 - 13
3:38
Russell Westbrook disc dribble turnover
16 - 13
3:38
Nick Collison enters the game for Serge Ibaka
16 - 13
3:23
Brandon Bass misses jumper
16 - 13
3:21
Kendrick Perkins defensive rebound
16 - 13
3:10
Kevin Durant makes two point shot
18 - 13
2:53
Chris Wilcox makes 11-foot jumper (Rajon Rondo assists)
18 - 15
2:31
Kevin Durant makes layup (Russell Westbrook assists)
20 - 15
2:11
Jeff Green makes 19-foot two point shot
20 - 17
2:03
Thunder Full timeout
20 - 17
2:03
Courtney Lee enters the game for Jason Terry
20 - 17
2:03
Eric Maynor enters the game for Kevin Durant
20 - 17
2:00
Chris Wilcox kicked ball violation
20 - 17
1:51
Kevin Martin misses 15-foot two point shot
20 - 17
1:50
Brandon Bass defensive rebound
20 - 17
1:45
Courtney Lee makes two point shot (Rajon Rondo assists)
20 - 19
1:31
Russell Westbrook makes 25-foot three point jumper
23 - 19
1:12
Jeff Green misses layup
23 - 19
1:10
Brandon Bass offensive rebound
23 - 19
1:07
Rajon Rondo misses 4-foot jumper
23 - 19
1:06
Eric Maynor defensive rebound
23 - 19
1:00
Russell Westbrook makes driving layup (Eric Maynor assists)
25 - 19
0:43
Jeff Green misses 15-foot jumper
25 - 19
0:43
Brandon Bass offensive rebound
25 - 19
0:43
Brandon Bass misses
25 - 19
0:39
Russell Westbrook defensive rebound
25 - 19
0:36
Russell Westbrook makes 25-foot three point jumper
28 - 19
0:24
Kevin Garnett enters the game for Brandon Bass
28 - 19
0:24
Hasheem Thabeet enters the game for Nick Collison
28 - 19
0:24
Leandro Barbosa enters the game for Rajon Rondo
28 - 19
0:16
Leandro Barbosa misses 3-foot jumper
28 - 19
0:16
Celtics offensive team rebound
28 - 19
0:16
Hasheem Thabeet loose ball foul (Kevin Garnett draws the foul)
28 - 19
0:02
Jeff Green makes 14-foot two point shot (Kevin Garnett assists)
28 - 21
0:00
Eric Maynor misses 37-foot three point jumper
28 - 21
0:00
Thunder offensive team rebound
28 - 21
0:00
End of the 1st Quarter
28 - 21

time
TEAM
PLAY
SCORE
11:45
Jeff Green makes two point shot (Chris Wilcox assists)
28 - 23
11:30
Kevin Martin makes two point shot (Nick Collison assists)
30 - 23
11:18
Chris Wilcox bad pass
30 - 23
11:18
Jared Sullinger enters the game for Chris Wilcox
30 - 23
10:57
Eric Maynor misses 28-foot three point jumper
30 - 23
10:56
Kevin Garnett defensive rebound
30 - 23
10:42
Courtney Lee traveling
30 - 23
10:22
Kevin Martin misses 25-foot three point jumper
30 - 23
10:22
Celtics defensive team rebound
30 - 23
10:07
Courtney Lee misses 13-foot jumper
30 - 23
10:06
Kevin Durant defensive rebound
30 - 23
9:56
Eric Maynor misses 23-foot three point jumper
30 - 23
9:56
Nick Collison offensive rebound
30 - 23
9:53
Jeff Green blocks Nick Collison's layup
30 - 23
9:52
Hasheem Thabeet offensive rebound
30 - 23
9:47
Kevin Martin misses three point jumper
30 - 23
9:47
Leandro Barbosa defensive rebound
30 - 23
9:37
Jared Sullinger makes layup (Kevin Garnett assists)
30 - 25
9:17
Kevin Durant bad pass
30 - 25
9:17
Paul Pierce enters the game for Jeff Green
30 - 25
9:00
Kevin Durant shooting foul (Kevin Garnett draws the foul)
30 - 25
9:00
Kevin Garnett misses free throw 1 of 2
30 - 25
9:00
Celtics offensive team rebound
30 - 25
9:00
Kevin Garnett misses free throw 2 of 2
30 - 25
9:00
Kevin Durant defensive rebound
30 - 25
8:44
Eric Maynor makes two point shot
32 - 25
8:30
Paul Pierce bad pass (Hasheem Thabeet steals)
32 - 25
8:22
Kevin Durant misses two point shot
32 - 25
8:22
Paul Pierce defensive rebound
32 - 25
8:12
Paul Pierce makes 25-foot three point jumper (Leandro Barbosa assists)
32 - 28
7:52
Hasheem Thabeet lost ball turnover (Jared Sullinger steals)
32 - 28
7:46
Hasheem Thabeet blocks Leandro Barbosa's layup
32 - 28
7:45
Jared Sullinger offensive rebound
32 - 28
7:43
Jared Sullinger makes layup
32 - 30
7:35
Thunder Full timeout
32 - 30
7:35
Serge Ibaka enters the game for Hasheem Thabeet
32 - 30
7:26
Kevin Durant misses 5-foot jumper
32 - 30
7:26
Jared Sullinger defensive rebound
32 - 30
7:09
Leandro Barbosa misses 16-foot jumper
32 - 30
7:07
Serge Ibaka defensive rebound
32 - 30
6:54
Nick Collison makes layup (Eric Maynor assists)
34 - 30
6:33
Jared Sullinger makes 20-foot jumper (Courtney Lee assists)
34 - 32
6:13
Eric Maynor bad pass (Paul Pierce steals)
34 - 32
6:13
Nick Collison personal take foul (Leandro Barbosa draws the foul)
34 - 32
6:13
Russell Westbrook enters the game for Eric Maynor
34 - 32
6:13
Rajon Rondo enters the game for Leandro Barbosa
34 - 32
6:13
Chris Wilcox enters the game for Kevin Garnett
34 - 32
6:07
Kevin Durant personal foul (Paul Pierce draws the foul)
34 - 32
5:58
Courtney Lee misses 25-foot three point jumper
34 - 32
5:56
Serge Ibaka defensive rebound
34 - 32
5:46
Official timeout
34 - 32
5:46
Jason Terry enters the game for Courtney Lee
34 - 32
5:46
Kendrick Perkins enters the game for Nick Collison
34 - 32
5:41
Kevin Martin misses 16-foot jumper
34 - 32
5:41
Rajon Rondo defensive rebound
34 - 32
5:35
Jared Sullinger offensive Charge (Serge Ibaka draws the foul)
34 - 32
5:35
Jared Sullinger turnover
34 - 32
5:15
Kevin Durant makes 11-foot two point shot
36 - 32
4:58
Paul Pierce misses layup
36 - 32
4:56
Kendrick Perkins defensive rebound
36 - 32
4:54
Kevin Durant offensive Charge (Jason Terry draws the foul)
36 - 32
4:54
Kevin Durant turnover
36 - 32
4:54
Thabo Sefolosha enters the game for Kevin Durant
36 - 32
4:33
Jason Terry makes 13-foot two point shot
36 - 34
4:22
Russell Westbrook makes 15-foot two point shot
38 - 34
4:01
Rajon Rondo makes 26-foot three point jumper (Paul Pierce assists)
38 - 37
3:45
Russell Westbrook misses 21-foot jumper
38 - 37
3:45
Rajon Rondo defensive rebound
38 - 37
3:36
Chris Wilcox makes two point shot (Rajon Rondo assists)
38 - 39
3:21
Kevin Martin misses two point shot
38 - 39
3:21
Celtics defensive team rebound
38 - 39
3:21
Kendrick Perkins loose ball foul (Jared Sullinger draws the foul)
38 - 39
2:59
Paul Pierce misses 17-foot jumper
38 - 39
2:58
Thabo Sefolosha defensive rebound
38 - 39
2:47
Thabo Sefolosha makes 27-foot three point jumper (Russell Westbrook assists)
41 - 39
2:31
Chris Wilcox makes dunk (Jared Sullinger assists)
41 - 41
2:18
Jared Sullinger personal foul (Kendrick Perkins draws the foul)
41 - 41
2:18
Celtics Full timeout
41 - 41
2:18
Brandon Bass enters the game for Chris Wilcox
41 - 41
2:18
Kevin Garnett enters the game for Jared Sullinger
41 - 41
2:02
Serge Ibaka lost ball turnover (Paul Pierce steals)
41 - 41
1:57
Rajon Rondo makes 2-foot two point shot
41 - 43
1:44
Brandon Bass personal foul (Serge Ibaka draws the foul)
41 - 43
1:44
Jeff Green enters the game for Paul Pierce
41 - 43
1:34
Kendrick Perkins misses jumper
41 - 43
1:32
Jason Terry defensive rebound
41 - 43
1:15
Kevin Garnett makes 21-foot jumper (Rajon Rondo assists)
41 - 45
0:56
Russell Westbrook bad pass (Kevin Garnett steals)
41 - 45
0:54
Kevin Garnett bad pass (Kevin Martin steals)
41 - 45
0:41
Russell Westbrook makes jumper
43 - 45
0:41
Celtics 20 Sec. timeout
43 - 45
0:30
Kevin Garnett misses 18-foot jumper
43 - 45
0:30
Serge Ibaka defensive rebound
43 - 45
0:08
Russell Westbrook misses 25-foot three point jumper
43 - 45
0:07
Serge Ibaka offensive rebound
43 - 45
0:07
Serge Ibaka makes two point shot
45 - 45
0:00
Jason Terry makes 24-foot three point jumper (Rajon Rondo assists)
45 - 48
0:00
End of the 2nd Quarter
45 - 48

time
TEAM
PLAY
SCORE
11:42
Paul Pierce makes 13-foot jumper
45 - 50
11:29
Kevin Durant misses 21-foot jumper
45 - 50
11:27
Rajon Rondo defensive rebound
45 - 50
11:15
Paul Pierce makes 2-foot two point shot (Kevin Garnett assists)
45 - 52
10:56
Serge Ibaka makes 13-foot jumper (Kevin Durant assists)
47 - 52
10:41
Paul Pierce makes 27-foot three point jumper (Rajon Rondo assists)
47 - 55
10:15
Serge Ibaka lost ball turnover (Jason Terry steals)
47 - 55
10:07
Brandon Bass misses jumper
47 - 55
10:06
Serge Ibaka defensive rebound
47 - 55
10:04
Rajon Rondo personal foul (Serge Ibaka draws the foul)
47 - 55
9:51
Thabo Sefolosha misses 25-foot three point jumper
47 - 55
9:49
Kevin Garnett defensive rebound
47 - 55
9:38
Kendrick Perkins blocks Brandon Bass 's 3-foot jumper
47 - 55
9:37
Kendrick Perkins defensive rebound
47 - 55
9:30
Thabo Sefolosha makes layup (Kendrick Perkins assists)
49 - 55
9:26
Jason Terry makes 26-foot three point jumper (Rajon Rondo assists)
49 - 58
9:26
Thunder Full timeout
49 - 58
9:03
Kevin Durant makes two point shot (Thabo Sefolosha assists)
51 - 58
8:36
Kendrick Perkins blocks Kevin Garnett 's 5-foot shot
51 - 58
8:34
Russell Westbrook defensive rebound
51 - 58
8:30
Russell Westbrook makes layup
53 - 58
8:03
Paul Pierce makes 27-foot three point jumper (Rajon Rondo assists)
53 - 61
7:41
Serge Ibaka misses three point jumper
53 - 61
7:41
Rajon Rondo defensive rebound
53 - 61
7:31
Kevin Garnett disc dribble turnover
53 - 61
7:07
Russell Westbrook makes driving layup
55 - 61
6:47
Paul Pierce lost ball turnover (Kevin Durant steals)
55 - 61
6:43
Russell Westbrook makes two point shot (Kevin Durant assists)
57 - 61
6:43
Celtics Full timeout
57 - 61
6:43
Chris Wilcox enters the game for Kevin Garnett
57 - 61
6:43
Kendrick Perkins in bound foul (Rajon Rondo draws the foul)
57 - 62
6:43
Rajon Rondo makes free throw 1 of 2
57 - 62
6:43
Rajon Rondo misses free throw 2 of 2
57 - 62
6:43
Russell Westbrook defensive rebound
57 - 62
6:22
Russell Westbrook misses 5-foot jumper
57 - 62
6:22
Serge Ibaka offensive rebound
57 - 62
6:22
Brandon Bass personal foul (Serge Ibaka draws the foul)
57 - 62
6:22
Serge Ibaka makes free throw 1 of 2
58 - 62
6:22
Serge Ibaka makes free throw 2 of 2
59 - 62
6:03
Jason Terry misses 23-foot three point jumper
59 - 62
6:03
Kendrick Perkins defensive rebound
59 - 62
5:52
Kevin Durant misses 27-foot three point jumper
59 - 62
5:50
Rajon Rondo defensive rebound
59 - 62
5:31
Russell Westbrook personal foul (Brandon Bass draws the foul)
59 - 62
5:31
Jeff Green enters the game for Paul Pierce
59 - 62
5:31
Kevin Martin enters the game for Thabo Sefolosha
59 - 62
5:20
Jeff Green makes driving layup
59 - 64
5:07
Serge Ibaka makes 15-foot jumper
61 - 64
4:41
Rajon Rondo misses 25-foot three point jumper
61 - 64
4:41
Kendrick Perkins defensive rebound
61 - 64
4:35
Russell Westbrook misses 24-foot three point jumper
61 - 64
4:31
Rajon Rondo defensive rebound
61 - 64
4:22
Brandon Bass makes driving dunk (Rajon Rondo assists)
61 - 66
4:13
Jeff Green shooting foul (Kevin Durant draws the foul)
61 - 66
4:13
Kevin Durant makes free throw 1 of 2
62 - 66
4:13
Nick Collison enters the game for Kendrick Perkins
62 - 66
4:13
Jared Sullinger enters the game for Brandon Bass
62 - 66
4:13
Courtney Lee enters the game for Jason Terry
62 - 66
4:13
Kevin Durant makes free throw 2 of 2
63 - 66
3:59
Thabo Sefolosha enters the game for Kevin Durant
63 - 66
3:50
Jared Sullinger misses 7-foot two point shot
63 - 66
3:49
Serge Ibaka defensive rebound
63 - 66
3:43
Rajon Rondo personal foul (Russell Westbrook draws the foul)
63 - 66
3:36
Russell Westbrook bad pass (Jeff Green steals)
63 - 66
3:35
Russell Westbrook personal foul (Chris Wilcox draws the foul)
63 - 66
3:14
Jeff Green misses 9-foot jumper
63 - 66
3:12
Nick Collison defensive rebound
63 - 66
3:01
Jared Sullinger personal foul (Serge Ibaka draws the foul)
63 - 66
3:01
Serge Ibaka makes free throw 1 of 2
64 - 66
3:01
Kevin Garnett enters the game for Chris Wilcox
64 - 66
3:01
Serge Ibaka misses free throw 2 of 2
64 - 66
3:00
Celtics defensive team rebound
64 - 66
2:50
Courtney Lee misses 23-foot three point jumper
64 - 66
2:48
Serge Ibaka defensive rebound
64 - 66
2:33
Russell Westbrook misses two point shot
64 - 66
2:33
Rajon Rondo defensive rebound
64 - 66
2:21
Russell Westbrook blocks Jared Sullinger's layup
64 - 66
2:20
Jared Sullinger offensive rebound
64 - 66
2:20
Jared Sullinger makes two point shot
64 - 68
2:03
Serge Ibaka misses 19-foot jumper
64 - 68
2:02
Jeff Green defensive rebound
64 - 68
1:58
Jeff Green traveling
64 - 68
1:58
Hasheem Thabeet enters the game for Serge Ibaka
64 - 68
1:58
Eric Maynor enters the game for Russell Westbrook
64 - 68
1:58
Leandro Barbosa enters the game for Rajon Rondo
64 - 68
1:47
Nick Collison misses 17-foot jumper
64 - 68
1:47
Kevin Garnett defensive rebound
64 - 68
1:30
Courtney Lee makes 6-foot two point shot
64 - 70
1:15
Kevin Martin offensive Charge (Jared Sullinger draws the foul)
64 - 70
1:15
Kevin Martin turnover
64 - 70
1:04
Nick Collison shooting foul (Jeff Green draws the foul)
64 - 70
1:04
Jeff Green makes free throw 1 of 2
64 - 71
1:04
Jeff Green makes free throw 2 of 2
64 - 72
0:46
Eric Maynor misses 27-foot three point jumper
64 - 72
0:45
Kevin Garnett defensive rebound
64 - 72
0:32
Nick Collison personal foul (Jeff Green draws the foul)
64 - 72
0:32
Jeff Green makes free throw 1 of 2
64 - 73
0:32
Jeff Green makes free throw 2 of 2
64 - 74
0:17
Eric Maynor bad pass (Courtney Lee steals)
64 - 74
0:14
Jeff Green makes 2-foot two point shot (Courtney Lee assists)
64 - 76
0:14
Thabo Sefolosha shooting foul (Jeff Green draws the foul)
64 - 76
0:14
Jeff Green makes free throw 1 of 1
64 - 77
0:02
Courtney Lee shooting block foul (Kevin Martin draws the foul)
64 - 77
0:02
Kevin Martin misses free throw 1 of 2
64 - 77
0:02
Thunder offensive team rebound
64 - 77
0:02
Kevin Martin makes free throw 2 of 2
65 - 77
0:00
Jeff Green misses 37-foot three point jumper
65 - 77
0:00
Celtics offensive team rebound
65 - 77
0:00
End of the 3rd Quarter
65 - 77

time
TEAM
PLAY
SCORE
11:44
Thabo Sefolosha makes driving layup (Eric Maynor assists)
67 - 77
11:44
Kevin Garnett shooting foul (Thabo Sefolosha draws the foul)
67 - 77
11:44
Thabo Sefolosha makes free throw 1 of 1
68 - 77
11:22
Kevin Garnett makes 18-foot jumper (Leandro Barbosa assists)
68 - 79
11:07
Jared Sullinger shooting foul (Nick Collison draws the foul)
68 - 79
11:07
Nick Collison misses free throw 1 of 2
68 - 79
11:07
Thunder offensive team rebound
68 - 79
11:07
Paul Pierce enters the game for Jared Sullinger
68 - 79
11:07
Nick Collison misses free throw 2 of 2
68 - 79
11:04
Paul Pierce defensive rebound
68 - 79
10:51
Kevin Martin shooting foul (Kevin Garnett draws the foul)
68 - 79
10:51
Kevin Garnett makes free throw 1 of 2
68 - 80
10:51
Kevin Garnett makes free throw 2 of 2
68 - 81
10:40
Nick Collison makes driving layup (Eric Maynor assists)
70 - 81
10:19
Jeff Green offensive Charge (Nick Collison draws the foul)
70 - 81
10:19
Jeff Green turnover
70 - 81
10:07
Kevin Durant misses two point shot
70 - 81
10:06
Kevin Garnett defensive rebound
70 - 81
9:52
Paul Pierce makes 26-foot three point jumper (Courtney Lee assists)
70 - 84
9:51
Thunder Full timeout
70 - 84
9:51
Russell Westbrook enters the game for Eric Maynor
70 - 84
9:41
Jeff Green personal foul (Kevin Durant draws the foul)
70 - 84
9:26
Russell Westbrook misses 25-foot three point jumper
70 - 84
9:15
Paul Pierce lost ball turnover (Russell Westbrook steals)
70 - 84
9:15
Paul Pierce defensive rebound
70 - 84
9:12
Russell Westbrook makes layup (Thabo Sefolosha assists)
72 - 84
9:00
Thabo Sefolosha shooting foul (Paul Pierce draws the foul)
72 - 86
9:00
Paul Pierce makes free throw 1 of 2
72 - 85
9:00
Rajon Rondo enters the game for Leandro Barbosa
72 - 85
9:00
Paul Pierce makes free throw 2 of 2
72 - 86
8:53
Paul Pierce shooting foul (Nick Collison draws the foul)
72 - 86
8:53
Nick Collison makes free throw 1 of 2
73 - 86
8:53
Nick Collison makes free throw 2 of 2
74 - 86
8:42
Kevin Garnett misses
74 - 86
8:42
Nick Collison defensive rebound
74 - 86
8:30
Kevin Durant misses 27-foot three point jumper
74 - 86
8:30
Nick Collison offensive rebound
74 - 86
8:30
Nick Collison makes 1-foot two point shot
76 - 86
8:07
Paul Pierce makes 2-foot two point shot
76 - 88
7:56
Kevin Garnett shooting foul (Kevin Durant draws the foul)
76 - 88
7:56
Kevin Durant makes free throw 1 of 2
77 - 88
7:56
Serge Ibaka enters the game for Nick Collison
77 - 88
7:56
Brandon Bass enters the game for Kevin Garnett
77 - 88
7:56
Kevin Durant makes free throw 2 of 2
78 - 88
7:30
Paul Pierce misses 4-foot step back jumpshot
78 - 88
7:28
Serge Ibaka defensive rebound
78 - 88
7:18
Russell Westbrook makes two point shot
80 - 88
6:54
Brandon Bass makes 11-foot two point shot
80 - 90
6:37
Kevin Durant makes 27-foot three point jumper (Russell Westbrook assists)
83 - 90
6:26
Thabo Sefolosha shooting foul (Paul Pierce draws the foul)
83 - 90
6:26
Paul Pierce makes free throw 1 of 3
83 - 91
6:26
Paul Pierce makes free throw 2 of 3
83 - 92
6:26
Jason Terry enters the game for Courtney Lee
83 - 92
6:26
Paul Pierce makes free throw 3 of 3
83 - 93
6:16
Serge Ibaka makes driving dunk (Russell Westbrook assists)
85 - 93
5:58
Rajon Rondo bad pass
85 - 93
5:58
Official timeout
85 - 93
5:43
Jeff Green shooting foul (Kevin Durant draws the foul)
85 - 93
5:43
Kevin Durant makes free throw 1 of 2
86 - 93
5:43
Kevin Garnett enters the game for Brandon Bass
86 - 93
5:43
Kevin Durant makes free throw 2 of 2
87 - 93
5:30
Serge Ibaka shooting block foul (Paul Pierce draws the foul)
87 - 93
5:30
Paul Pierce makes free throw 1 of 2
87 - 94
5:30
Paul Pierce makes free throw 2 of 2
87 - 95
5:22
Kevin Durant misses layup
87 - 95
5:22
Jeff Green defensive rebound
87 - 95
5:13
Kevin Garnett makes 12-foot two point shot (Rajon Rondo assists)
87 - 97
4:58
Russell Westbrook lost ball turnover (Rajon Rondo steals)
87 - 97
4:48
Kevin Garnett misses 11-foot
87 - 97
4:47
Serge Ibaka defensive rebound
87 - 97
4:35
Russell Westbrook misses 17-foot jumper
87 - 97
4:33
Serge Ibaka offensive rebound
87 - 97
4:28
Russell Westbrook lost ball turnover (Rajon Rondo steals)
87 - 97
4:22
Serge Ibaka blocks Jeff Green 's 1-foot layup
87 - 97
4:20
Kevin Garnett offensive rebound
87 - 97
4:20
Russell Westbrook shooting foul (Kevin Garnett draws the foul)
87 - 98
4:20
Kevin Garnett makes free throw 1 of 2
87 - 98
4:20
Thunder Full timeout
87 - 98
4:20
Kendrick Perkins enters the game for Kevin Martin
87 - 98
4:20
Kevin Garnett makes free throw 2 of 2
87 - 99
4:07
Kevin Durant misses 5-foot Running Jumper
87 - 99
4:05
Thunder offensive team rebound
87 - 99
4:01
Kevin Durant makes 17-foot jumper (Thabo Sefolosha assists)
89 - 99
3:46
Kevin Durant blocks Rajon Rondo's layup
89 - 99
3:45
Kendrick Perkins defensive rebound
89 - 99
3:31
Thabo Sefolosha misses 26-foot three point jumper
89 - 99
3:30
Kevin Garnett defensive rebound
89 - 99
3:27
Jason Terry makes 19-foot jumper (Rajon Rondo assists)
89 - 101
3:15
Kevin Garnett personal foul (Russell Westbrook draws the foul)
89 - 101
3:15
Russell Westbrook makes free throw 1 of 2
90 - 101
3:15
Russell Westbrook makes free throw 2 of 2
91 - 101
3:03
Paul Pierce misses 27-foot three point jumper
91 - 101
3:02
Thabo Sefolosha defensive rebound
91 - 101
2:51
Kevin Durant makes 26-foot three point jumper
94 - 101
2:51
Celtics Full timeout
94 - 101
2:51
Brandon Bass enters the game for Jeff Green
94 - 101
2:32
Kevin Garnett misses 14-foot two point shot
94 - 101
2:31
Kevin Garnett offensive rebound
94 - 101
2:28
Paul Pierce offensive foul (Thabo Sefolosha draws the foul)
94 - 103
2:28
Paul Pierce turnover
94 - 103
2:19
Paul Pierce shooting foul (Kevin Durant draws the foul)
94 - 103
2:19
Kevin Durant makes free throw 1 of 2
95 - 103
2:19
Kevin Durant makes free throw 2 of 2
96 - 103
1:57
Brandon Bass misses 17-foot jumper
96 - 101
1:55
Russell Westbrook defensive rebound
96 - 101
1:55
Kevin Garnett personal foul (Russell Westbrook draws the foul)
96 - 101
1:55
Russell Westbrook makes free throw 1 of 2
97 - 101
1:55
Russell Westbrook makes free throw 2 of 2
98 - 101
1:37
Paul Pierce misses 6-foot jumper
98 - 101
1:36
Brandon Bass offensive rebound
98 - 101
1:36
Brandon Bass misses tip shot
98 - 101
1:35
Brandon Bass offensive rebound
98 - 101
1:34
Serge Ibaka blocks Brandon Bass's layup
98 - 101
1:32
Celtics offensive team rebound
98 - 101
1:20
Brandon Bass bad pass (Russell Westbrook steals)
98 - 101
1:14
Kevin Durant misses 26-foot three point jumper
98 - 101
1:13
Jason Terry defensive rebound
98 - 101
1:00
Serge Ibaka shooting foul (Kevin Garnett draws the foul)
98 - 102
1:00
Kevin Garnett makes free throw 1 of 2
98 - 102
1:00
Kevin Garnett makes free throw 2 of 2
98 - 103
0:53
Russell Westbrook misses layup
98 - 103
0:52
Kendrick Perkins offensive rebound
98 - 103
0:52
Kendrick Perkins misses tip shot
98 - 103
0:51
Rajon Rondo defensive rebound
98 - 103
0:36
Jason Terry makes 26-foot three point jumper (Rajon Rondo assists)
98 - 106
0:36
Thunder Full timeout
98 - 106
0:36
Courtney Lee enters the game for Paul Pierce
98 - 106
0:34
Serge Ibaka makes 1-foot two point shot (Kendrick Perkins assists)
100 - 106
0:33
Russell Westbrook personal take foul (Rajon Rondo draws the foul)
100 - 107
0:33
Kevin Garnett makes free throw 1 of 2
100 - 107
0:33
Kevin Garnett makes free throw 2 of 2
100 - 108
0:26
Russell Westbrook misses 26-foot three point jumper
100 - 108
0:26
Courtney Lee defensive rebound
100 - 108
0:02
shot clock turnover
100 - 108
0:00
Russell Westbrook misses 50-foot three point jumper
100 - 108
0:00
Thunder offensive team rebound
100 - 108
0:00
End of the 4th Quarter
100 - 108
The Cavs have taken time off the court to spend time together, which is evidence of how close the Cavs have come together, according to Tyronn Lue.

Celtics coach Brad Stevens expects to see his team's best basketball in Thursday's do-or-die Game 6 against the Hawks.

Relieve some of the best moments of the Dwight Howard and James Harden era in Houston.
2015-2016 Northwest Standings
2015-2016 Atlantic Standings